Eager Zebra Review: Free Online Games To Play Without Downloading
Eager Zebra Games – part of the Zing Network – offer an expanding range of free online games to play without downloading. They can be played on any device and they are safe for children to play as well.
Each game is unique to Eager Zebra. Familiar games such as blackjack and poker comes with a new angle to make it something special.
There are also a range of free online trivia games you can play without having to download anything.
The games are free to play, but you can also purchase T-Credits and use them to stay in the games for longer in various ways. (T-Credits are the internal "currency" across the Zing Network.)
Here is a list of games that are currently available:
Free Online Games To Play Without Downloading : Word & Trivia Games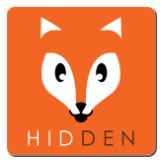 Hidden – A hidden cache of words is protected by a den of cunning foxes. Guess as many words as you can before the clues run out.
When you guess a word correctly you'll win a fox. Look out for the rare red, silver, and albino foxes!
The clues are not like crossword clues; they are more like a cloud of associated words and if you're not careful, you'll be outfoxed! You can see how I got outfoxed a few times playing the Hidden word game in this demo video:
2. Brain Sprint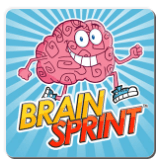 Brain Sprint – Answer multiple choice trivia questions as fast as you can against a timer.
The game starts with two choices, then three choices and then four. The questions gradually get more challenging.
Eliminate two choices with a 50/50 option. Use T-Credits to purchase more questions when your luck runs out.
Brain Sprint is an exciting fast-paced free online trivia game.
It's one of my favourites as you can see from this video:
3. Gold Streak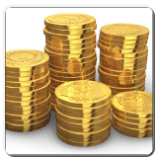 Gold Streak – Correctly guess the most popular or least popular answers to fun survey questions!
NOTE: You are NOT trying to answer the survey questions but deciding how MOST people answered!
Sometimes it switches and you have to decide which was the least popular answer, so this game keeps you on your toes…
You can play this game twice daily for free. You can play more games for as little as one TCredit. No purchase necessary to win.
4. Knockout Trivia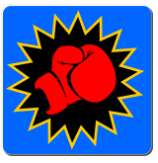 How about taking on real competitors in a live free online trivia game? Show off your trivia IQ by surviving longer than everybody else.
You have about 12 seconds to select the correct answer, and 3 50/50 lifeline choices (for 1 T-Credit each).
Go careful though. One strike and you're out! (You can buy your way back in with T-Credits.)
Play Knockout Trivia FREE three times daily; more for as little as one TCredit. No purchase necessary to win.
With this game you will be playing against other online competitors so you will need to register and wait a few minutes for a new game to start.
More Free Online Games To Play Without Downloading : Card Games
1. Grandmaster Poker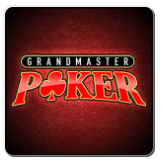 Grandmaster Poker – An enjoyable twist on your Grandfather's Poker! The aim of the game is to build three poker hands simultaneously.
You can move cards from hand to hand, or discard them.
Aim to score over 1,000 points per game to start winning prizes.
Unlimited FREE plays daily! No purchase necessary to win. Use T-Credits to buy extra moves and "matches" to burn cards to don't want to keep in your hand.
2. Zackjack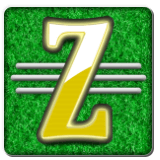 Zackjack – Your goal is to build three Blackjack hands. As a free player you can burn two cards. There are three more possible burns, but you'll need to spend T-Credits on "matches" to be able to do that.
Even with just two burns, it's often possible to put together three winning hands.
Unlimited FREE plays daily!
No purchase needed to win.
3. Card King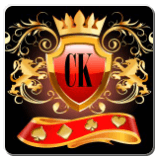 Card King – This is a good old high/low type of game. Are you going to go with the higher probability, or with your gut?
The thing is, the more daring you are, the more points you score. If you get into the top 100 for the day you'll win a share of the daily Card King Zackpot.
Play free twice daily, and more games for as little as one TCredit. No purchase necessary to win.
Guessing Games
Finally, there are a couple of "guessing" games, "Pick the Price" and "Time Machine" where you can win T-Credits and other prizes for guessing correctly!
The word is that ten more free online games that you can play without downloading are in the pipeline. Several of them will be based on world famous games.
Personally, I'm hoping at least one of them will be based on chess.
What about you? What free online games would you like to see added to Eager Zebra?
David Hurley
P. S. Did you know you can earn money simply by inviting other people to play Eager Zebra online games ?
There were more than 2.2 billion active gamers in the world in 2017. And 47% of those spent money while playing, generating $108.9 billion in game revenues that year! What's more, those numbers are only expected to grow in the coming months and years.
As an SFI affiliate, you'd be automatically positioned to profit from the burgeoning online gaming market–through Eager Zebra games!
Interested? Join my SFI team FREE here today! I can't promise that you'll "get rich quick," but SFI is a great opportunity to put some extra money in your pocket!